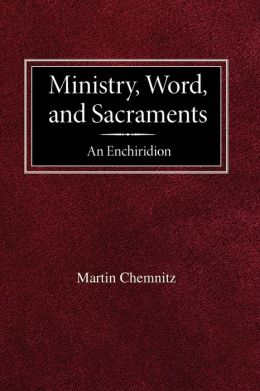 But the Question is Not About Scripture (for Biblical Scriptures are Received by Both Sides), But the Point in Controversy is This: What is the True, Ancient, and Catholic Sense of the Holy Scriptures? This [is] the Whole Controversy: How Can a Common Person and Layman Decide?
It is easy to settle this controversy. For since Holy Scripture is a light shining in darkness and enlightening the eyes (Ps 19:8; 2 Ptr 1:19), it sets forth and interprets itself in clear words. For one and the same doctrine is repeated in Scripture in many places and is gradually explained more clearly for this reason, that one might more surely and certainly seek the true sense by comparing passages.
Besides, God Himself has drawn together into a brief summary from the entire Holy Scripture summary heads of the heavenly doctrine, as much as necessary for everyone unto salvation. The Greeks aptly gave this summary the name
katechesis
. But the old Germans had an even better term for it: Layman's Bible. If, then, a layman understands Scripture according to those chief parts of catechesis, the true meaning and interpretation will in no wise escape him.
Are People to Be Exhorted to Read, Hear, and Meditate on that Word, Both Written and Oral (as It is Commonly Called)?
By all means. For Scripture can make us wise unto salvation, and it is profitable for doctrine, patience, comfort, admonition, reproof, correction, and instruction in righteousness, that a man might be equipped and prepared for every good work. Rom. 15:4; 1 Cor. 10:11; 2 Tim. 3:15–17.
And that Word, preached and heard, is the power of God unto salvation to everyone who believes, Rom. 1:16. It is likewise the immortal seed by which people are reborn. 1 Pet. 1:23. On hearing this Word of God people were pricked in the heart. Acts 2:37. And Paul declared that faith is [comes] by hearing the Word of God. Rom. 10:17 And Ps. 1, 19, 77, and 119 speak very aptly of meditation on the divine Word.
Chemnitz, M., & Poellot, L. (1999).
Ministry, Word, and Sacraments: An Enchiridion
, p. 42.